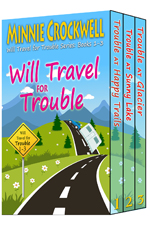 Will Travel for Trouble boxed set books 1-3
Minnie Crockwell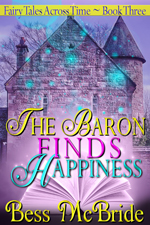 The Baron Finds Happiness
Bess McBride


The Higlander's Home -- Out Now

Book 3 of the Searching for a Highlander series of time travel romances by Bess McBride

Clan Morrison continues to cling to their island fortress, but they want their homelands back, Castle Ardmore and the surrounding estate. The laird has had enough with raids by the Macleods and Maccauleys. The remnants of the clan is trapped on the island with no possibility of further retreat, and the clan has nowhere to go but on the offensive—if they are to survive.

A medieval dagger belonging to the Morrisons holds the power to transport people back in time to the sixteenth century. Time and again, the dagger has brought a woman to ease a lonely warrior's heart.

Can the dagger work its magic one more time?