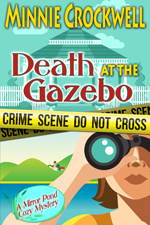 Death at the Gazebo
Minnie Crockwell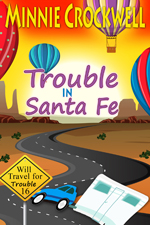 Trouble in Santa Fe
Minnie Crockwell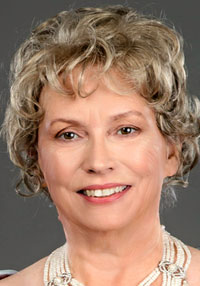 Things you might want to know about me:
Bess McBride and Minnie Crockwell are pseudonyms. :0) But I've been writing in those names for so long that I answer to both. They are ancestral names.
I was born on an island in the Caribbean to American parents who were working there.
I spent 21 years in the U.S. Air Force before moving on to work for the government on behalf of veterans as a licensed mental health therapist for combat veterans.
Having spent all those years in the military (not to mention my parents' wanderlust), I have lived in 5 countries, visited over 21 more, and have lived in 11 U.S. states and visited all 50.
Did I mention that my favorite hobby is traveling? :0)
When I'm not traveling, I'm armchair traveling!!! :0) I crochet, I've been known to paint landscapes in acrylic, take extensive photographs, search cemeteries and historical archives for those elusive ancestors and buy T-shirts from everyplace I go for everyone I love. I love movies, television (romances, of course), mountains, beaches, swimming, walking and my grandchildren (not necessarily in that order).
I look forward to hearing from you through the contact link above.